ST. PETERSBURG, Fla. – Creative Pinellas invites viewers to experience a different kind of exhibit for the next month.
"Imagine Blackness" was created by McArthur Freeman II using artificial intelligence, but there is so much more to this exhibit than a singularity in the art world.
"In the work, we dealt with fantasy as a way to explore sort of alternate ways of telling stories and doing black representation," shared Freeman.
He created the artwork in conjunction with his wife, sociologist Dr. Elizabeth Hordge-Freeman.
In her work, she says she experiences stories of racism and stigmas and the negative impacts those left behind.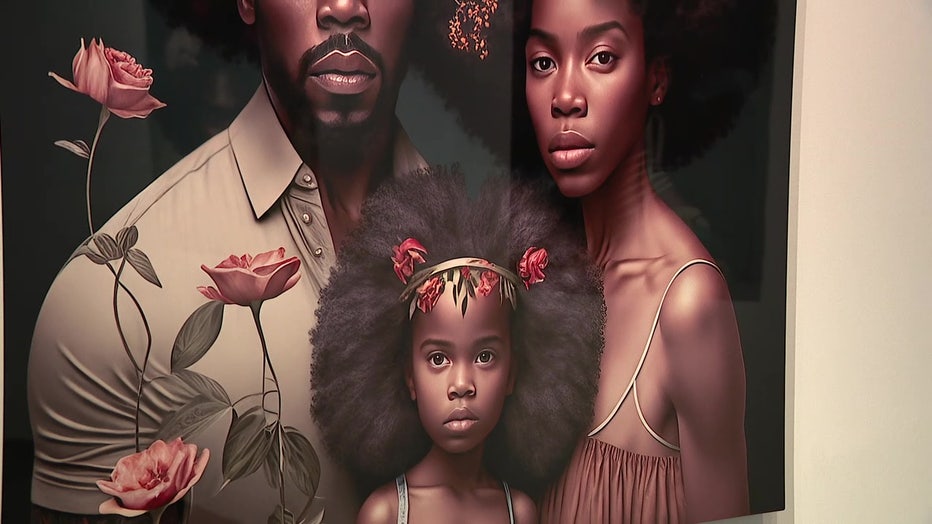 The couple wants to create a positive experience through the artwork. 
"My research is really difficult, emotionally difficult to write," Dr. Hordge-Freeman admitted. "So when we were thinking about 'Imagine Blackness,' it was really with the intention to put something out that was more positive."
READ: Creative Pinellas seeks items for exhibit honoring those who died during COVID-19 pandemic
The couple set to work on creating that positive experience through his artwork, and this exhibit is the result of that collaboration.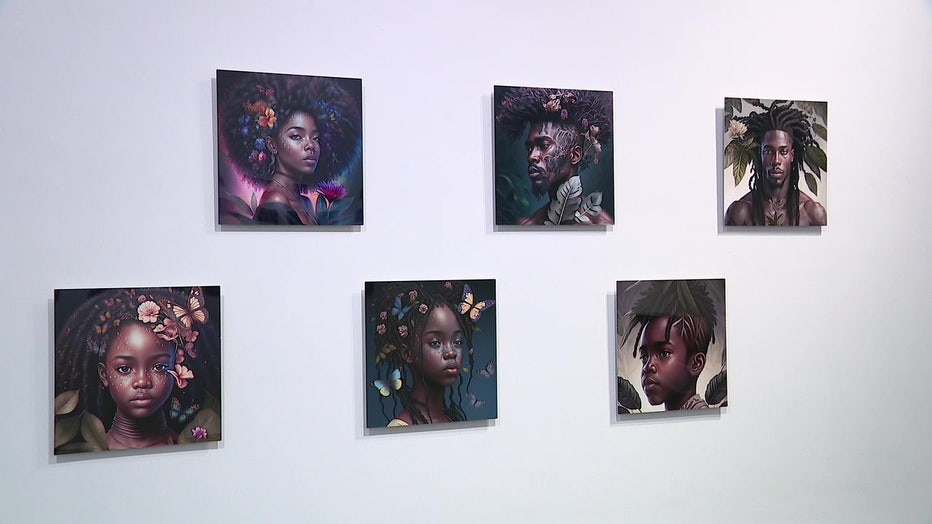 "Imagine Blackness" was created by McArthur Freeman II using artificial intelligence.
"Each of the works we've been creating has been very theme-based," he recalled. "One that I respond to is 'Postcards for the Future.'"
The visual imagery takes the viewer into lush landscapes and exotic scenery like a vacation wonderland postcard might look like blown up in a wall hanging.
READ: Artists brighten up St. Pete Clearwater Airport
Freeman said, "Thinking about the future and the ways we are able to find leisure and to arrive in some ways and from just living our lives and vacationing; but also just thinking about the possibilities of what could be living beyond… the now."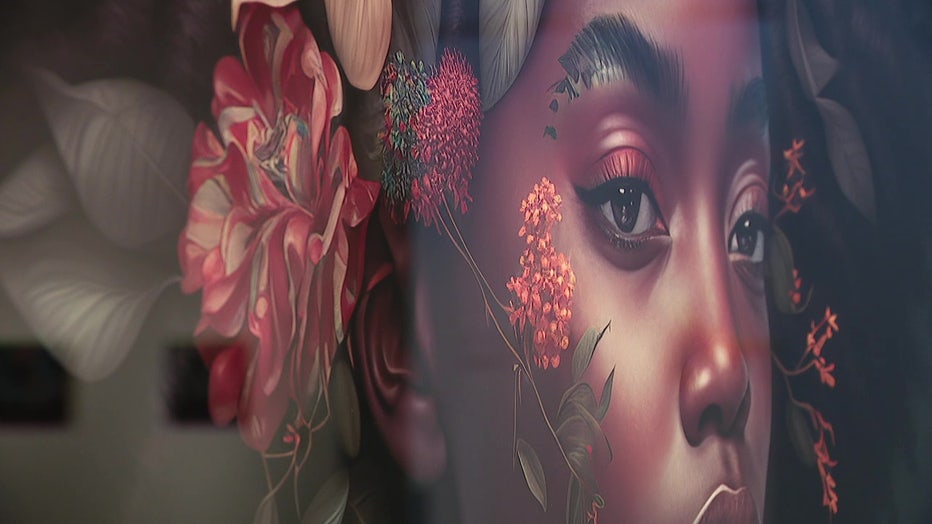 All of the works of art are theme-based.
"When I think about the pieces, I see them as a collective, I really like all of them together…" admitted Hordge-Freeman.
"It's not just imagining the future, but imaging other possibilities other realities," said McArthur Freeman.
"We know that we want things to change, but we've never taken the time out to really envision what this future can be," acknowledged Dr. Hordge-Freeman, "They can be active creators in the future. If you can dream it, then it can become true."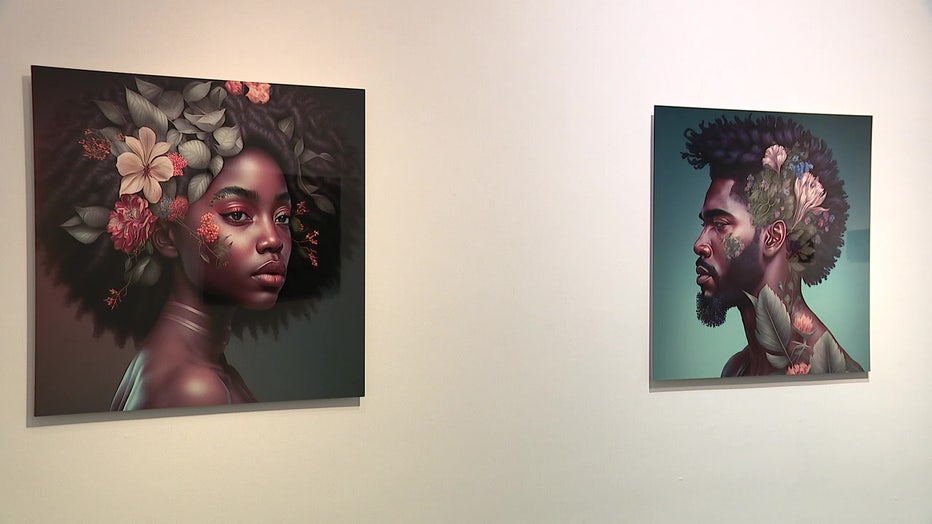 The exhibit is on display for the next month. 
The exhibit is open at the Creative Pinellas gallery location at 12211 Walsingham Road in Largo until February 26.
LINK: Click here to learn more about the exhibit, the artist, and his work.