The SEA platform has a high level of connectivity built into it and offers over-the-air software updates. It is likely that Volvo will offer features on demand and other services through its app.
New Polestar 4 is firm's hot second SUV and EX30 twin
The Polestar 4 is due for release next year as a Porsche Macan-rivalling coupé-crossover and is tipped to rapidly become the firm's best-seller. 
It will be positioned below the recently-revealed Polestar 3 in the marque's line-up and is intended to win over buyers from the likes of the Audi Q4 E-tron, as well as the Macan. Polestar is understood to be working towards a starting price of just under £50,000.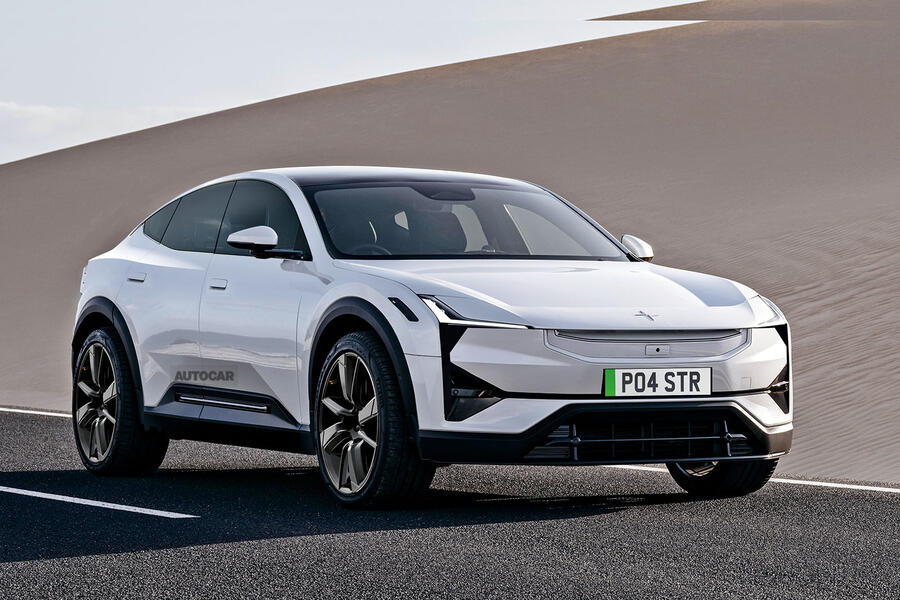 The 4 will be Polestar's third series-production model and second SUV. It will be twinned with Volvo's forthcoming EX30 crossover in using a variant of parent firm Geely's SEA platform, understood to be referred to inside Polestar as PMA. Unlike its Volvo sibling, it will have a greater focus on performance. 
The 4 is expected to eclipse the existing Polestar 2 as the brand's main seller, with the larger 3 serving as a premium range-topper. 
Having those three volume models will give Polestar space to introduce more niche, brand-defining products: the Polestar 5 will be a four-door electric GT and the 6 will be a two-seat convertible variant of that car.