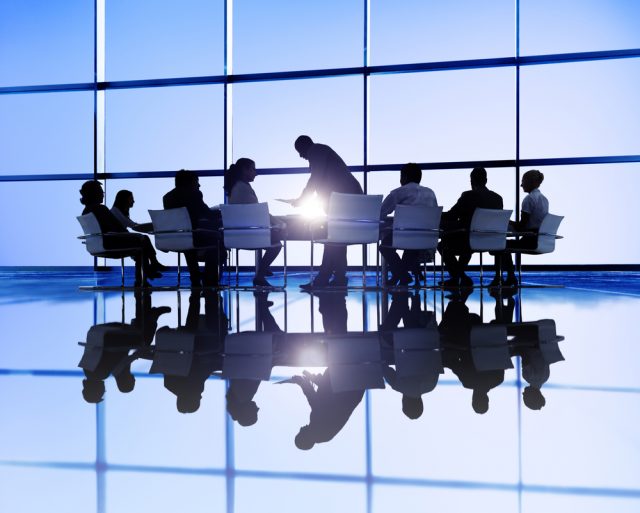 In recent history the tech industry has been impervious to market forces that have crippled adjacent sectors, predominantly because of the public's insatiable demand for digitization.
However, over the course of the past year vulnerabilities have begun to emerge, with the economic climate growing so harsh that even the mightiest tech giants have faltered. Tech industry investment was down 40 percent in Q3 2022 compared to the same quarter in 2022, while market leaders such as Meta, Amazon and Twitter have all cut jobs to manage costs.
With the technology industry's aura of infallibility wearing thin, it's time for the sector's incumbents to address the bugs and bottlenecks that are likely to limit their growth during the current downturn. Meeting these challenges with an openness to change is essential if tech companies are to buck the trends of downsizing, shrinking profits and employee dissatisfaction.
Uniformity is a thing of the past
A rigid structure with little scope for change restricts the evolution of a company, and inefficiencies are sure to surface as a result. Introducing some much-needed flexibility to a tech organization will drive progress, while competitors struggle under the weight of market pressures.
I spoke to Søren Bjørnbo Engel, Head of Engineering at Linkfire, about this, and he said:"Many organizations are guilty of employing a monolithic style of thinking, where all employees are treated the same — this one-size-fits all approach to constructing teams should be avoided at all costs.
"Tech businesses averse to diversity often end up designing software that is devoid of creativity and fails to meet the unique specifications of the client, mimicking the structure of the company as a whole.
"In order to freshen up thinking, businesses should adapt workflows to fit the needs of individual teams. This involves taking time to review existing processes and determining which elements work for some teams but not for others.
"The end result will be a tailor-made and desirable final product, improving the overall value of what a business can offer its clients. This will help keep customers on board and attract new business, ensuring revenue doesn't dry up despite purse strings tightening."
Don't be afraid of change
Devising the framework for a change aimed at improving efficiency is a relatively simple process; it is getting employees on board with the new initiative that is the real challenge. To streamline the integration of strategic measures, tech companies need to employ change management strategies to earn the trust of employees.
Bjørnbo Engel said: "Humans are inherently averse to change, so introducing new procedures is often met with resistance. Clear communication is the key here — if employees understand why a transition is taking place, they are far more likely to support it."
Failure to win the approval of the workforce for new initiatives can damage profits, with disengaged employees costing the UK economy £340 billion every year in lost productivity. This shows that no matter how cost-effective, revolutionary or practical a new idea may be, it will only have an impact on the business' bottom line if it is approved by the employees affected.
Define objectives from top to bottom
Tech businesses seeking to reinvent themselves should ensure that the ultimate vision for the company is clearly conveyed to employees at all levels of seniority, so that teams can work together to build the organization in this image.
Bjørnbo Engel said: "Setting up clear channels of communication between decision-makers, team leaders and team members is crucial if an organization is to change its everyday procedures and improve efficiency. The leadership team should make sure goals, objectives, and reasoning behind all changes are explained in detail to the employees that will be impacted by them.
"Teams should have a clear structure with an appointed leader, who has been sufficiently briefed to field questions regarding a new process or to explain the rationale behind the decision to shake up the business' hierarchy.
"Employees should also be given the opportunity to present ideas that could help the business save costs during this turbulent period. Giving staff the platform to share constructive feedback helps decision-makers gain valuable and actionable insights from the people with the deepest understanding of the organization's inner workings.
"Empowering employees through the opportunity to influence the direction of the business will also drive engagement, as staff will feel more invested in the growth of the company if they are listened to."
Keep moving forwards
Tech companies will stagnate in today's market if they rest on their laurels. Developing a company culture where change is not just accepted, but embraced, is vital for ensuring long-term prosperity.
Adopting this approach will differentiate organizations from monolithic competitors, and they will reap the rewards of workflows that fit the requirements of individual teams.
Image credit: Rawpixel/depositphotos.com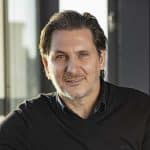 Ronald Binkofski is CEO of STX Next, Europe's largest Python software house. With nearly 30 years of experience in executive positions at technology companies across Europe such as Microsoft and Honeywell, Ronald joined STX Next in January 2023.