On average, a family of four will use about 98 rolls of toilet paper in a year. When people spend more time at home, those at home 24/7 will use 140% more toilet paper than those who go to school or work.
CLICK TO GET KURT'S CYBERGUY NEWSLETTER WITH QUICK TIPS, TECH REVIEWS, SECURITY ALERTS AND EASY HOW-TO'S TO MAKE YOU SMARTER
That's a lot of toilet paper, and it would be great if there was a way for you to cut down on what they're spending on this necessity. As it turns out, there is. With high-tech toilets like the TOTO S550e Washlet, you will be using significantly less toilet paper and benefit from some luxurious features that this toilet seat offers.
What does the TOTO S550e Washlet do?
The better question is, what doesn't this toilet do?  This bidet seat is brilliantly designed to cover all your toilet needs, including post-washing and drying, rewashing the bowl, and even remembering to put the seat down. Ladies, I know you will love that. What's great is it can attach to your existing toilet and is also sold as a complete Washlet toilet.
HOW TO SPEED UP YOUR WIFI, INTERNET CONNECTIONS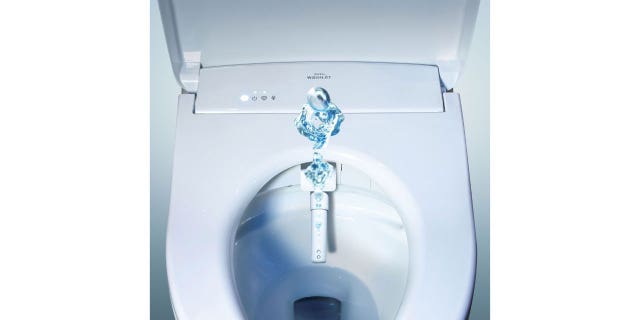 Before you even sit down to use the toilet, it automatically raises the lid and turns on an interior light within the bowl. Then, a gush of misted Ewater+ cleans the nozzle to ensure you get the cleanest wash possible.
Ewater+ is a technology used for water purification. It uses an electrical current to produce a solution of hydrogen and oxygen (electrolyzed water) that has antimicrobial properties, making it super effective for cleaning and sanitizing.
With the TOTO S550e Washlet, you can adjust anything, including the seating position of the toilet, to how warm or cold you want the seat and water to be by using the remote control that comes with the toilet seat.
However, it's important to note that because of the toilet seat's high-tech features, it will need a power source to plug into nearby. This will allow the features like seat heating and warm water wash to activate.
WHY YOU NEED TO DELETE 3 APPS RIGHT NOW IF YOU HAVE AN ANDROID
How does this high-tech toilet seat affect the amount I spend on toilet paper?
Remember how I mentioned the post-washing and drying feature earlier? Well, this toilet seat purposely has those features built-in, so you'll cut down on using toilet paper dramatically.
Smart enough to prevent a mess
The spray features on the toilet will not activate unless you are seated, so you'll never have to worry about anyone making a mess in the bathroom, either.  You can always keep an extra roll of toilet paper nearby in case the drying features do not meet your standards. However, you'll at least be using significantly fewer sheets of toilet paper at a time with this smart toilet.
HOW TO USE DIFFERENT KEYBOARDS ON YOUR SMARTPHONE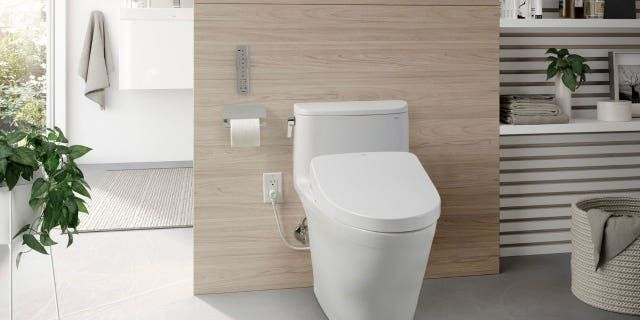 How much does the TOTO seat cost?
Depending on where you buy from, the TOTO toilet seat can cost as much as $2,000 and lists as low as $540, depending on the model, features and installation requirements.  It's a lot pricier than the average toilet seat. However, considering all its high-tech features and what you'll save on toilet paper, it may be worth the purchase.
Top-rated TOTO toilet seats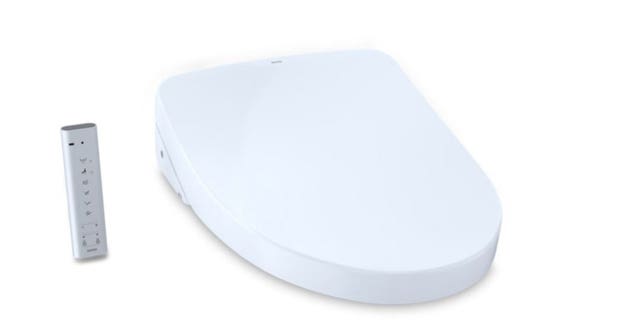 This seat comes with an automatic open and close lid that provides a hands-free experience by sensing when users approach and depart. It also has a nightlight that gently illuminates the room in case you have to go in the middle of the night. At the time of publishing, the TOTO SW3056 Washlet Toilet Seat had over 1,000 global ratings with 84% of consumers giving it 5 stars.
Get TOTO SW3056 Washlet Toilet Seat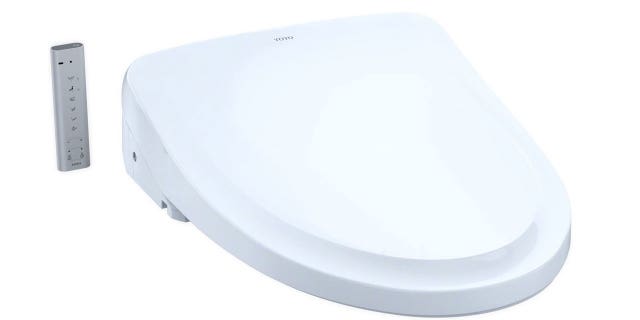 This product has an instant and continuous warm water stream as well as a gentle, yet effective clean every time by infusing air into each droplet. The EWATER+ feature cleans the inside and outside of the wand before and after use and helps to clean the toilet bowl as well. At the time of publishing, the TOTO SW3054 Washlet Toilet Seat had over 180 global ratings with 84% of consumers giving it 5 stars.
Get TOTO SW3054 Washlet Toilet Seat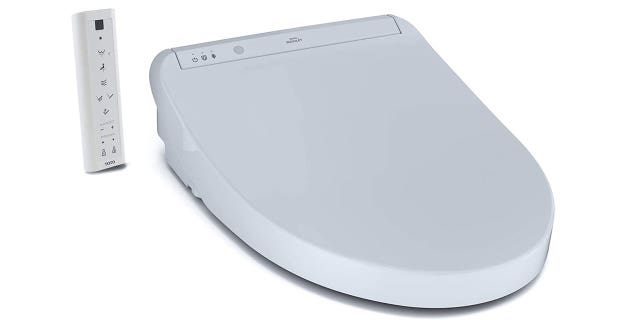 This product comes with consistent warmth coverage over the entire seat surface. It also has an air deodorizer that neutralizes bathroom odors with powerful air filters. At the time of publishing, the TOTO SW3036R Washlet Toilet Seat had over 1,300 global ratings with 82% of consumers giving it 5 stars.
Get TOTO SW3036R Washlet Toilet Seat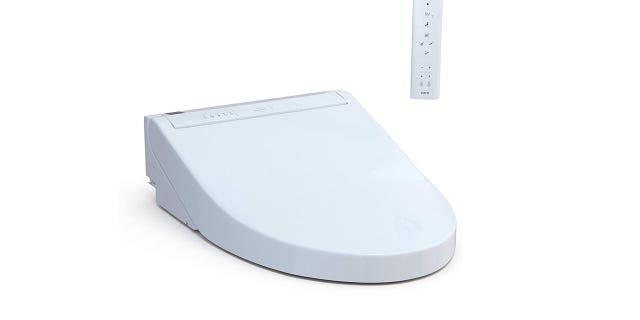 This product helps prevent waste from sticking by using the incoming water supply to mist the toilet bowl before each use. It also has a remote control that allows users to control and set personalized water cleansing settings. At the time of publishing, the TOTO SW3084 Washlet Toilet Seat had over 1,300 global ratings with 78% of consumers giving it 5 stars.
Get TOTO SW3084 Washlet Toilet Seat
What other ways can I save money on toilet paper?
Don't worry. We understand if you don't want to drop $2,000 on a toilet, so here are some other ways you can save money on toilet paper.
Make every sheet count: odds are, you probably are using too much paper when you go. Wipe effectively and try using less next time you go.
Note the sheet count and square feet per pack: this information will be listed on the toilet paper packaging. Calculating your total ply square footage could help you save more sheets at a time.
Avoid ultra-soft toilet paper and flushable wipes: these products might allow you to use fewer sheets at a time, yet they tend to be more expensive than a thin two-ply double roll or triple roll, so you'll end up spending more in the long run.
Avoid buying from the grocery store: Grocery stores charge more per roll and square foot, plus they sell in smaller quantities, so you'll have to run out and buy more frequently.
Sign up for a toilet paper subscription: if you subscribe to a toilet paper subscription from places like Target and Amazon, they will likely give you discounts on your first subscription order.
Buy in bulk at a warehouse store: Warehouse stores like Costco and Sam's Club will give you the lowest cost with their own store brands. You can also buy in bulk with other brands at Target and Walmart.
Use toilet paper coupons: Keep your eyes peeled for toilet paper coupons. You can find them directly from manufacturers, supermarkets and big-box circulars or coupon apps like Ibotta and Rakuten.
COOL TECH TO KEEP YOU WARM IN THE COLD
How do you plan to save on toilet paper this year? We'd love to know your thoughts.
CLICK HERE TO GET THE FOX NEWS APP
For more of my tips, subscribe to my free CyberGuy Report Newsletter by clicking the "Free newsletter" link at the top of my website.
Copyright 2023 CyberGuy.com. All rights reserved. CyberGuy.com articles and content may contain affiliate links that earn a commission when purchases are made.